QUALITY AMERICAN MACHINING & MANUFACTURING
FOR OVER HALF A CENTURY
Established in 1965, The Fluets Corp has consistently provided the commercial, automotive and aerospace industries with top-quality, CNC-machined components manufactured with close-tolerance precision.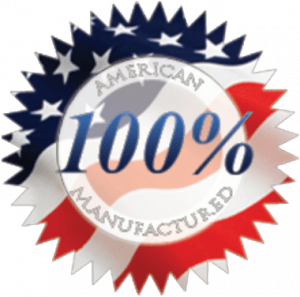 Keeping up with the changing times and fast-paced growth of our customers' demands, Fluets has stayed on the cutting-edge of the American manufacturing industry by outfitting our state-of-the-art machine shop with a range of CNC equipment. Our industry-leading technology combined with the unbeatable craftsmanship of our employees allows The Fluets Corp to deliver unparalleled precision with all of our custom manufacturing capabilities.
CUSTOMER SERVICE COMES FIRST
At Fluets, it is our responsibility to afford our customers the ability to service their customers to the best of their ability. We work in close partnership with our customers and help them ensure their customers' complete satisfaction. We know that our workmanship reflects not only on us, but also on our customers ability to choose the right vendors. We take that responsibility very seriously.
We take pride in getting the job done on time, the first time, every time.
PRECISION CNC MACHINING SERVICES

CERTIFIED TO ISO QUALITY STANDARDS
As an ISO 9001:2015 certified company, we are ever vigilant in making sure that our industry-leading quality control methodology is upheld throughout the entire precision manufacturing process. From our CNC machining and mill/turn services to expert contract manufacturing and assembly solutions, we work hard to maintain and improve our standards and practices. We have consistently maintained and improved over the years and are always looking for ways to be even better.
As a customer, you receive our complete attention. We work hand-in-hand to develop and maintain a close relationship. Our key personnel are always available when you call. You will never be sent to voicemail. We are always available to address your needs and concerns. Nothing is trivial. If it matters to you, it matters to us.
As a customer, you will quickly come to realize what we mean when we say, The Fluets Corporation…where quality begins.
Why Choose Us?
Established in 1965 – Over Half a Century of Precision Manufacturing
Equipped with the Some of the Industry's Most Advanced CNC Machining Technology
1-on-1 Customer Service
ISO 9001:2015 Certified – Quality Guaranteed