VERSATILE CONTRACT MANUFACTURING SOLUTIONS
In addition to our complete range of in-house CNC machining and precision manufacturing capabilities, Fluets Corp offers superior contract manufacturing services through our trusted network of NADCAP certified providers.
With over half a century of innovative experience behind us, we have established trusted partnerships that enable us to deliver a streamlined, cost-effective range of production solutions – from product design to assembly, from prototype to production.
BACKED BY A NETWORK OF NADCAP CERTIFIED VENDORS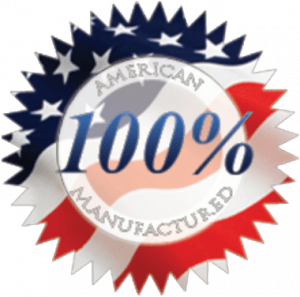 The National Aerospace and Defense Contractors Accreditation Program (NADCAP) certifies only the highest qualified providers that serve the cutting-edge aerospace sector. This advanced quality assurance program places strict guidelines on everything from CNC machining tolerances and consistency to chemical processing, heat treatment and metal finishing.
At the Fluets Corporation, we have dedicated ourselves to becoming one of the nation's most capable manufacturers since 1965. From the aerospace sector to the defense industry and beyond, we pride ourselves on delivering unbeatable quality and consistency throughout the entire production process. That's why we work with a network of the industry's most precision-based Nadcap-certified vendors to deliver a versatile range of contract manufacturing capabilities.
PRECISION MANUFACTURING SERVICES BACKED BY ISO 9001:2015 CERTIFICATION
Our innovative CNC machine shop holds the latest ISO 9001:2015 certification. Even if your products don't require our advanced aerospace quality controls, you can rest assured that we use the same capabilities and expertise to deliver unparalleled manufacturing consistency with all of our products.
Our superior quality assurance process is adaptable to your specific products and application. Whether your project requires the strictest aerospace standards or more modest quality assurances, we can accommodate your business with our streamlined, cost-effective production solutions.
We are dedicated to constantly improving our standards and practices to further optimize our cutting-edge CNC machine shop for consistency and cost-effectiveness. Our entire production process is designed to deliver rapid turnaround and cost-saving efficiency.