OUR PRECISION CNC MACHINING FACILITY
The Fluets Corporation operates a state-of-the-art CNC machining facility based in Hillside, New Jersey. Our quality American metalworking shop is outfitted with a range of precision mill/turn equipment, CNC machining centers and lathes, as well as a complete tool room.
Backed by a range of industry-leading equipment and over 55 years of expertise, The Fluets Corporation can tackle all of your custom, close-tolerance machining and manufacturing jobs with ISO 9001:2015 certified quality and consistency.
---
EQUIPMENT LIST


CNC LATHES
Harding CHNCI-III CNC Lathes (10)

Bar Capacity:

1.625 Ø

Chucking Capacity:

5.000 Ø

Hi-Tech 300 CNC Lathe (1)

Bar Capacity:

3.000 Ø

Chucking Capacity:

9.000 Ø

SR20 Star Screw Machine (1)

Bar Capacity:

.8125 Ø

Axes: 7

SR32 JN Star Screw Machines (2)

Bar Capacity:

1.250 Ø

Axes: 7

Eurotech Elite 835SLY Mill/Turn (1)

Bar Capacity:

3.125 Ø

Axes: 7

Eurotech Elite B465SY2 Mill/Turn Center (1)

Bar Capacity:

2.750 Ø

Axes: 11

Eurotech Elite Rapido B436Y2 Mill/Turn Center (1)

Bar Capacity:

1.500 Ø

Axes: 11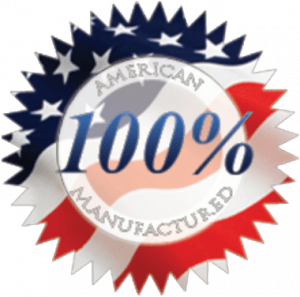 CNC MACHINING CENTERS
Brother TC-S2DN-0 (4)
Stations: 21
TOOL ROOM
Hardinge Lathe 13″ x 36″ (1)
Harig Super 612 Surface Grinder (2)
Mitutoyo Optical Comparator (1)
Bridgeport Vertical Milling Machine (1)
Optima Mega-Point Drill Grinder (1)
QUALITY ASSURANCE & INSPECTION EQUIPMENT
Starrett AVR300 Vision System (1)
Sunnen Model PG-800-E Precision Hole Gage (1)
.740-1.500 range
DRILL PRESSES
Burgmaster 6 Station Drill Press (1)
Powermatic Model 1150 15″ Drill Press (1)
Delta 8″ Drill Press (1)
MISCELLANEOUS
Rousselle #6 3″ Stroke 60 Ton Press (1)
Greenerd HP-5-6-D-30-21 Hydraulic Broach (1)
Sunnen MBB-1600 Precision Honing Machine (1)